Welcome! Protocol Entertainment is a premier radio airplay promotion & consulting company, focused on providing experienced and professional promotion, marketing, & overall quarterbacking to it's clients.
CURRENT AND FORMER PROTOCOL ARTIST HIGHLIGHTS:
KENI THOMAS - Featured in FX Network's Emmy Award Winning Show, "Louie" Video
CHRIS JERICHO - On the Tonight Show with Jay Leno & Dancing with the Stars Video
PAUL MCDONALD - American Idol Video
BUTCH WALKER - Grammy Awards with Taylor Swift Video
JENNIFER NETTLES - Grammy Awards with Bon Jovi Video

KENI THOMAS - Singing the World Series National Anthem Video

REHAB - Video of the Year CMT Nomination Video
RADIO PROMOTER OF THE YEAR - NMW AWARDS:
Protocol Entertainment was award Radio Promotion Company of the Year at the NMW Awards in Los Angeles. Read the Press Release.
"Without Protocol Entertainment Radio Promotion,
the Miracle of Rehab and the 'Bartender Song'
would NOT have been possible...Thank you!!"
- Rehab & Arshid Management

PAST & PRESENT CLIENTS INCLUDE...

● Jennifer Nettles of Sugarland
● Shawn Mullins
● WWE Star Chris Jericho & Fozzy
● American Idol Paul McDonald
● The Outfield
● Devin Lima of LFO
● Rehab
● 13 Stories
● Butch Walker
● Keni Thomas
● Apples in Stereo
● Gary Lil G Jenkins of Silk
● Cowboy Mouth
● Josh Joplin
● Flickerstick / VH1
● Brian Vander Ark of Verve Pipe
Featured Artist:

CHRIS JERICHO & Fozzy

CHRIS JERICHO and his band Fozzy are proud to announce that they have been signed to Rock Label Century Media. The new CD will come out later this year in the Fall.

Protocol promoted their most recent release "Chasing the Grail" garnering numerous station support from radio. In addition to being one of the biggest attractions on WWE, Jericho was very active, pulling off a successful run on Dancing with the Stars, and hosting and performing at the VH1 Revolver Rock Awards in Los Angeles. In addition, The band toured Europe, sharing the stage with such acts as Metallica, Anthrax and more!

Jericho has also made the rounds on TV with appearances on Lopez Tonight, The Jimmy Kimmel Live Show, Ellen Degeneres and more!

Featured Artist:

PAUL McDONALD of American Idol

Protocol worked with PAUL McDONALD and his band Grand Magnolias, helping to build airplay support for them at the radio level. The campaign soon resulted with support from their hometown station in Nashville as well as radio performance events in Atlanta.

The momentum continued for Paul as he decided to try out for American Idol on a whim when auditions were held in Nashville. He not only passed the initial auditions, but he made it to Hollywood where he finished as one of the 8 Final contestants!

He gained tremendous national respect and much deserved attention..... Congratulations Paul!!!
JENNIFER NETTLES successful career began with Story of Your Bones, which Protocol promoted. Now as the lead singer of country-music's hottest act Sugarland, Jennifer is a multiple Grammy-winning artist who is living her dream.
Protocol quarterbacked the development of SHAWN MULLINs' #1 smash hit "Lullaby" on Columbia Records. Mullins went on to top the national radio charts at #1 for eight straight weeks and later received a Grammy nomination. He has since gone on to record additional chart topping singles.
Protocol helped break REHAB's hit song, "Bartender which climbed to Top 10 on the National Radio charts for Rock and Top 40, becoming one of the most reactive songs with listeners. "Bartender" also crossed into the country format, as the video, which also features Hank Williams Jr., was nominated for CMT Collaborative Video of the Year.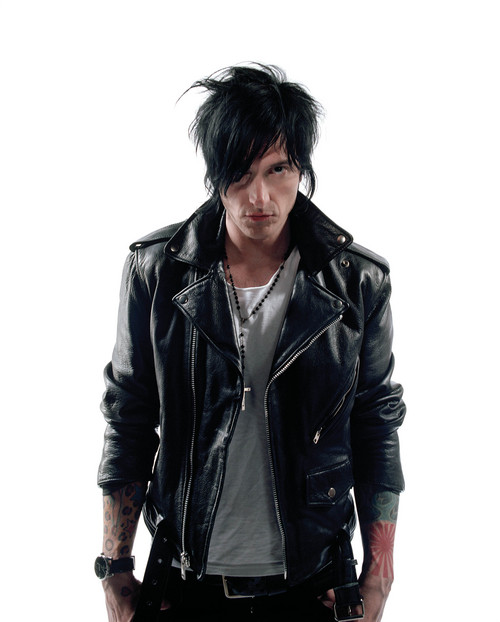 Protocol promoted BUTCH WALKER'S smash hit "Freak of the Weak" when it broke out and went on to be a top 5 record. Butch has gone on to a successful music career, and also produced records by Avril Lavigne, Pink, Tommy Lee, & Lindsay Lohan.
KENI THOMAS is one of Country music's most respected entertainers, with Billboard charting songs as well as singing at high profile events such as the World Series. His song "Alabama Home" was also featured in a major national television commercial for NASCAR's Talladega Super speedway, and Keni and his band were prominently featured in the movie "Sweet Home Alabama" with Reese Witherspoon. Keni is also a professional speaker and has an upcoming book release.
THE OUTFIELD are music legends and one of the most liked bands of all times as their classic single "Your Love" remains an icon favorite. Protocol is promoting their new release at radio in support of their upcoming national tour.
Featured industry partner:
Anaphora Music
www.anaphoramusic.com